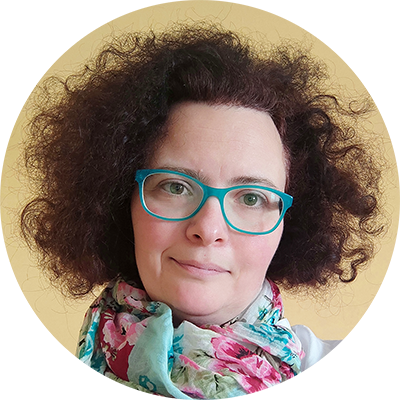 Adobe Photoshop

Adobe Illustrator

Adobe Lightroom

Adobe InDesign
Corel Draw

Wordpress

MS Word

MS Powerpoint
JOURNALIST / PHOTOGRAPHER :: 2016 - current
TERRIERGROUP MAGAZINE
European correspondent for the American dog (terrier) quarterly
PUBLISHER / EDITOR :: 2012 - 2014
FORLEGD PUBLISHING COMPANY
Publisher and editor of the dog magazine "Who Is Who in the Dog World"
FREELANCER :: 2000 - current
Creating advertising materials, websites, layouts of magazines and books 
INFORMATION ARCHITECT
University of Silesia in Katowice :: 2018 – now
I am currently in the third year of Information Architecture, writing my BA thesis: "The rebranding project of the Polish Kennel Club – selected communication and visual aspects". The project will include, among others, original website design and social media communication plan.
The only way to do great work is to love what you do
Steve Jobs
Being an optimist and a life lover, I also remember about being realistic, highly responsible, well-organized and able to multitask.
KNOWLEDGE AND PERSONAL DEVELOPMENT
It was over 20 years ago that I've created my first hobby graphic designs and websites. And although my first job was dog grooming, I was also developing my passion for photography, working in graphic programs and building websites.
Over the years, I started to devote more time to the digital world and in 2018 I decided to study at the University of Silesia in Katowice in the field of information architecture. I am currently starting the last semester of my undergraduate (BA) studies.
I AM NOT AFRAID OF CHALLENGES AND NEWS
I have lived and worked in Poland, Taiwan, Norway, and for 11 years I have been living in Sweden. I like experiencing new cultures and meeting new people, making interesting contacts and inspiring acquaintances.
RESPONSIBILITY AND DISCIPLINE
Most of my professional work was related to running my own company, which taught me time discipline, keeping deadlines and for being fully responsible for my work.
But I like creative and inspiring teamwork as well, being successful as a group and achieving a common goal.
PASSION IS VERY IMPORTANT
Passion is the most important thing in life, in my opinion. Thanks to it, I was able to experience and achieve a lot. I am interested in many things, from music, through travels, photography, design, cooking, to my longest-lasting passion – over 30 years – cynology. I am a successful exhibitor and breeder of sealyham terriers, and two years ago I've also passed the exam for a dog judge.
I am happy to answer any questions that have not been answered by the above CV